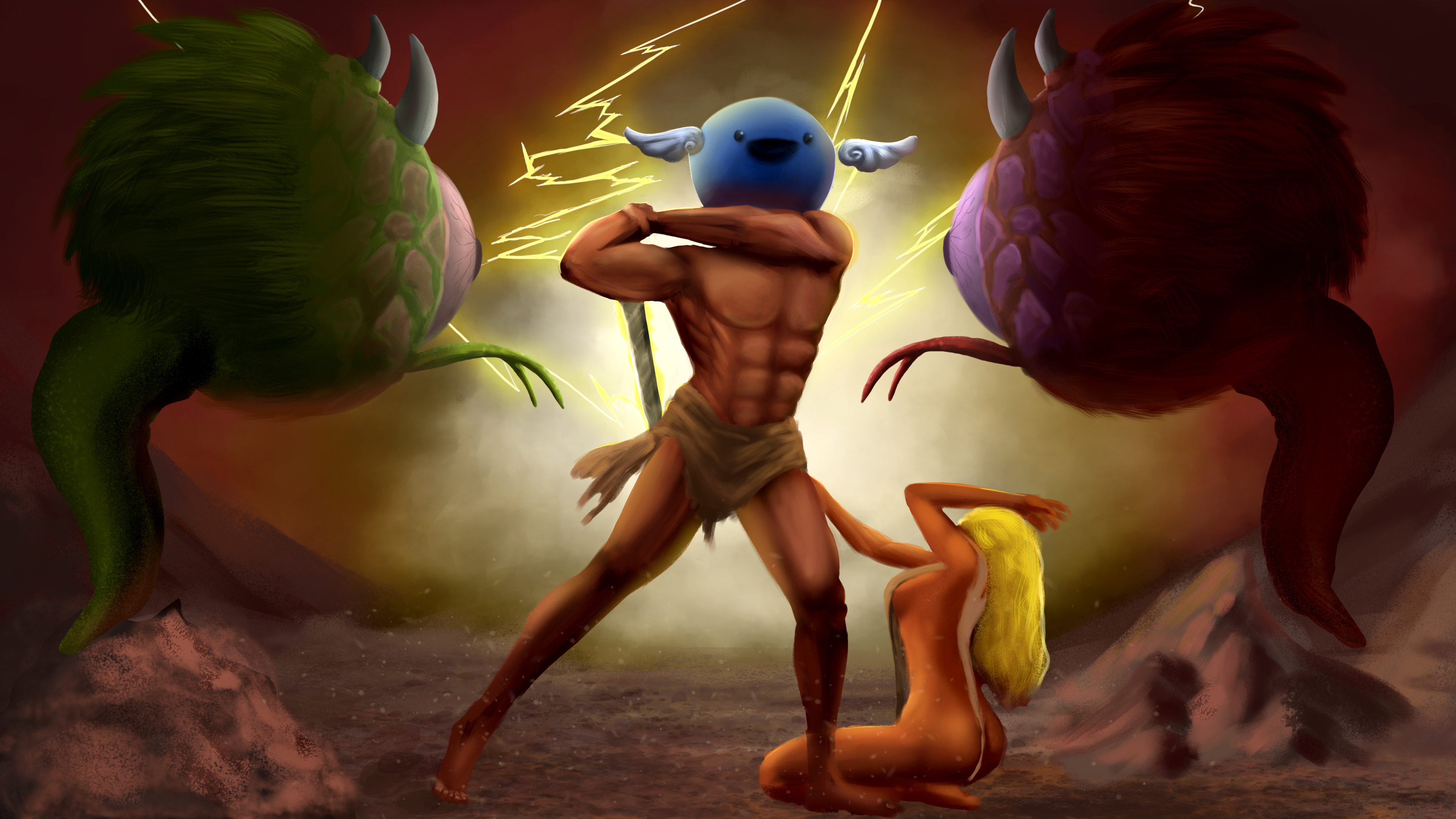 Dennis
Gameplay
Help Dennis avoid the arrows whilst combining jigsaw parts to gain power ups! Its up to you to find out which combinations do what!
Story
Throughout the history of mankind, the times that are most recorded in mythology and song are those of great deeds and fantastic adventures. Such a time was the Dennis Age. Such a tale is the story of Dennis.
Dennis is captured as a child after his parents' savage murder by raiding Dave led by Barbara, head also of the malignant snake-cult of Set. Fifteen years' agony, first chained to the Wheel of Pain grinding grain and then enslaved as a Pit Fighter, forge a magnificent body and indomitable spirit. Freed miraculously one day by his owner, Dennis, with his companions Dave the Mongol and Barbara, Queen of Thieves, sets forth upon his quest to learn "the riddle of steel" which, his father has prophesied, will confer ultimate power, and to kill the arch-villain George.

Control
Move - WASD
C - Combine
V - Time Slow
Left Shift - Dash
Credits
Lukas Markström - Music Composer (Lukas Markstrom - YouTube)
Bradley Jones - Programmer/Game Designer (Bradley Jones - itch.io)
Ruben - Art/Animation (ArtStation - Ruben Gardiner)
Download
Download
Dennis(Game Jam Build).zip
33 MB